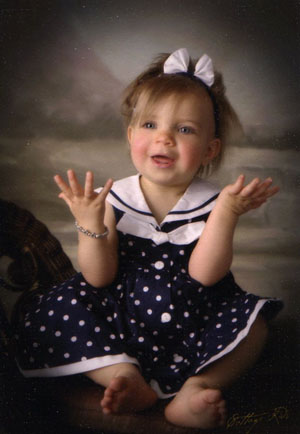 This episode guest stars Vanessa Morgan.
This episode is a crossover of good luck charlie and my babysitters a vampire.
In this episode Allie keeps crying like crazy so Amy and Teddy give all their attention to her. Bob tries to teach Kayla to walk. Then Bob goes to work. Kayla sneaks away to the park un-aware of where she's going. Benny, Sarah, and Ethan just happen to be there. Sarah finds the baby and takes her home, thinking she's an orphan. Ethan thinks that she shoulnt have takenthe baby. Then Rory flies full speed through the window knocking the bay over. His mouth was open and he bit the baby. A bit of blood came into her mouth.
Bob comes home from work and shrieks wheres the baby! They asked every family member, even Charlie and Allie. No one knew where she was.
Why isn't anything happening Benny Sarah Ethan and Rory wondered. Kayla didn't get vampire teeth. May e its because she has baby teeth Ethan wondered. Whie wings grew on onto kayla's back. She's an angel! They shrieked.

Season 3 Directed by Sandy-super Written by Sandy-Super